New Artists in Distribution (2021)
Electronic Arts Intermix (EAI) is pleased to announce the first in a series of new artists and works in distribution, part of a celebration of the organization's milestone 50th anniversary. Jacob Ciocci & Extreme Animals, Frank Heath, Maggie Lee, Aldo Tambellini, and Cecilia Vicuña represent the dynamic, intergenerational range of artists EAI supports, making their work available through distribution to institutions and universities worldwide. 
Championing experimental artists who seek alternative ways of engaging the public has been central to EAI's activities since its incorporation in 1971. Alongside the growth of our distribution program, we're continuing to spotlight other artists in our collection with commissioned texts on our 50th anniversary website and public events.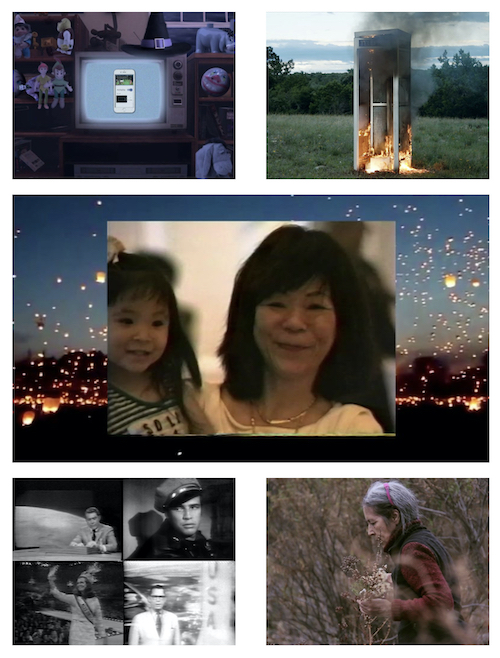 2021 marks the 50th anniversary of EAI, one of the world's leading resources for video and media art. To mark the official incorporation date of August 17th, 1971, we will be recirculating Howard Wise's At the Leading Edge of Art, a prospectus on EAI describing his ambitions for the organization. Outlining the unique potential that video and television offered to artists at that time, Wise asserted EAI's long-standing commitment to supporting non-commercial art that is widely accessible, rigorous, and experimental. EAI will commission a set of texts from artists and thinkers responding to the ambitions of this prospectus from a contemporary vantage.
Intermedia art, art on television, the use of computer and video technologies, and the political potential of artistic expression are some of the major concerns driving EAI's founding. These will be reflected in further anniversary activities, including an oral histories project beginning with new interviews with Susan Milano and Philip Mallory Jones, and forthcoming video features on Jaime Davidovich and JODI, among others. Launch programming for new artists in distribution will include events centered on the works of Maggie Lee and Frank Heath.  As a far-reaching arts organization founded under the auspices of democratized media, we are also committed to using the next chapter of EAI's tenure to further expand Howard Wise's vision of accessibility—heeding Emily Watlington's recent call to video distributors to emphasize subtitling, captioning, and other audiovisual accessibility measures as integral components of new media circulation.
Wise envisioned EAI as an alternative paradigm for the creation of artists' media and structured it to be a critical hub for the creation and distribution of video art at a time in which the availability of these tools was limited and the infrastructure for the circulation of these works was still emerging. Though the art and technology landscape has changed profoundly, access, community, and experimentation continue to charge the work we do. These values will serve as springboards as we reflect on the history of our organization, and the medium more broadly.