That Festival Was Needed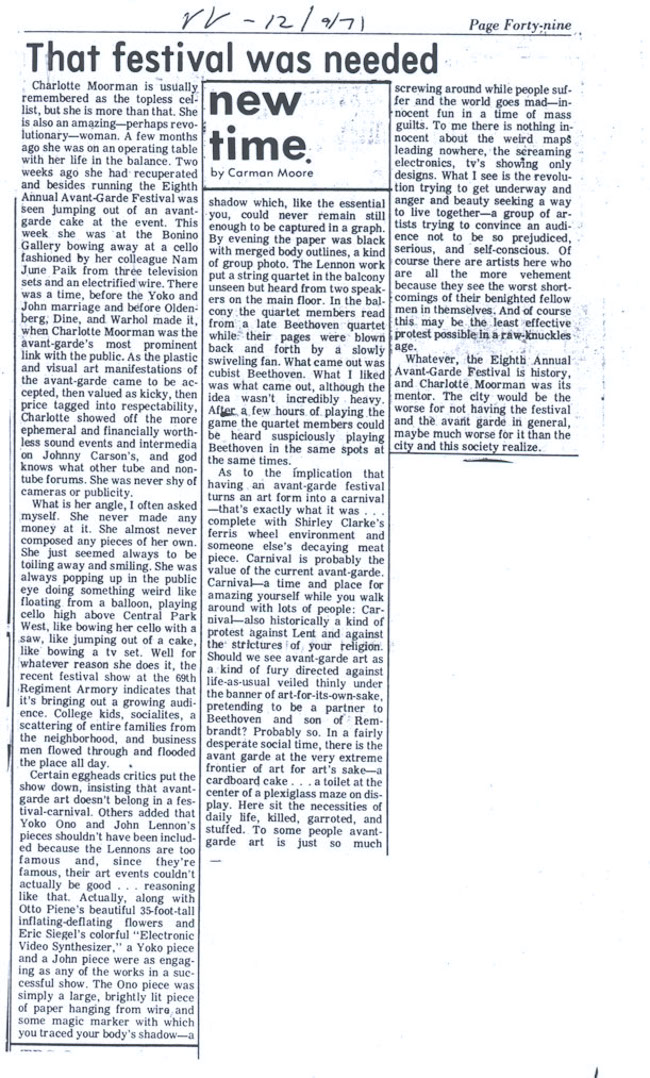 Carman Moore, "That Festival Was Needed."
Village Voice (December 9, 1971): 49.
The writer of this review considers many of her colleagues to have treated the 8th Annual Avant Garde Festival unjustly, with some critics arguing that avant-garde art doesn't belong in a festival-carnival. She refers to Charlotte Moorman as an "amazing, perhaps revolutionary woman," and states, "Carnival is probably the value of the current avant-garde. Carnival is a time and place for amazing yourself while you walk around with lots of people: Carnival is also historically a kind of protest against Lent and against the strictures of your religion." The writer also discusses pieces by John Lennon and Yoko Ono.