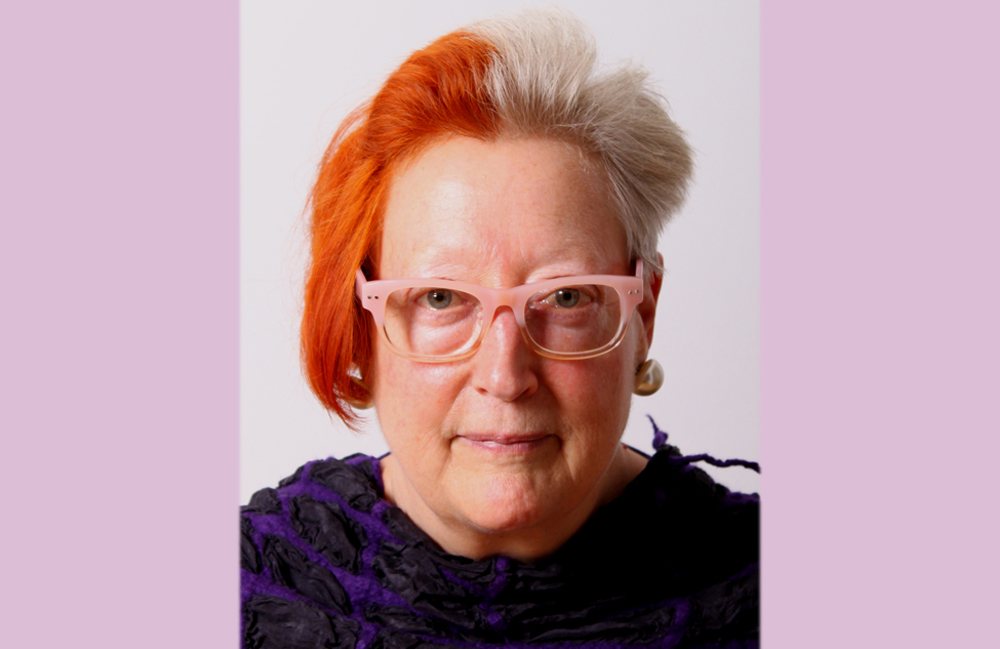 Electronic Arts Intermix (EAI) 535 West 22nd Street, 5th Floor
New York, NY 10011
August 1st, 2019
7:00 pm
For the third installment of EAI Invites, Electronic Arts Intermix (EAI) is pleased to welcome
Martha Wilson
, the pathbreaking feminist artist and founding director of Franklin Furnace. Noting that "most people are interested in sex" and the subject's subsequent broad appeal, Martha Wilson has selected sexually explicit and audacious work from the collections of both EAI and Franklin Furnace, exploring human relations from multiple perspectives. Works screened will include
Post Porn Modernist
, a 1990 performance by
Annie Sprinkle
, along with a selection of film and video by
Ellen Cantor
,
Barbara Hammer
,
Mike Kelley
,
Cynthia Maughan
,
Bruce Nauman
,
Carolee Schneemann
, and
Julie Zando
.
Purchase tickets
here
.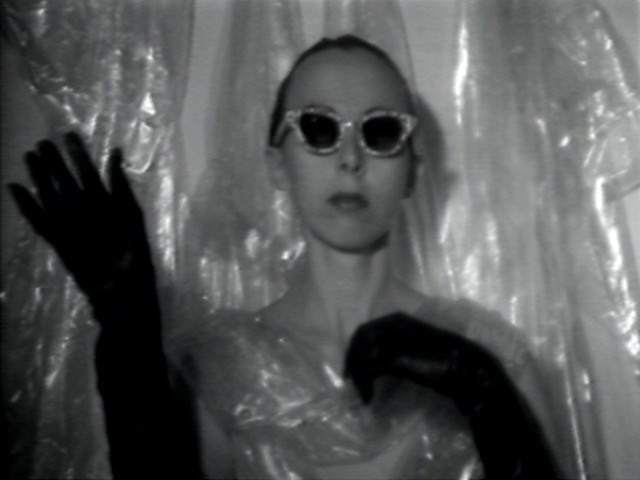 Electronic Arts Intermix (EAI) 535 W. 22nd St. 5th Floor
New York, NY 10011
Thursday, July 25th, 2019
10:00 am - 6:00 pm
EAI pays tribute to Cynthia Maughan (1949—2019) with a daylong screening of video works by the under-sung artist who produced hundreds of darkly humorous, feminist direct-camera performance tapes.

This event is free and open to the public.

Electronic Arts intermix (EAI) 535 W. 22nd St. 5th Floor
New York, NY 10011
Wednesday, October 28, 2015
6:30 pm
EAI presented a seasonally themed free screening of macabre media digging through the tropes of horror cinema. Although narrative, genre, and lurid popular entertainment may seem an unlikely source of inspiration for artists' media, the grotesque—and specifically its situation within the televisual dimension—has crept into approaches as varied as the diary video, direct-camera performance, film/video hybrid, and datamosh.

By dissecting and reanimating the themes and situations of horror film and television, artists such as Peggy Ahwesh, Michael Smith, Cynthia Maughan, Cecilia Condit, Tony Oursler, and George Kuchar offer a subversive post-mortem on the syntax and politics of the genre while offering a glimpse of the unknown, mysterious, and shocking that lurk at the video signal's outer limits.

Electronic Arts Intermix (EAI) 535 West 22nd Street, 5th Floor New York, NY 10011
Wednesday, August 27, 2014
6:30 pm
Continuing the tradition of its annual summer group shows, EAI hosted a free evening spotlighting emerging artists alongside recent and historical works from the EAI collection. This program was structured like a late-summer mixtape rallying against the fleeting season: a deftly sequenced flow of bangers, classics, deep cuts, and hidden gems.

Migrating Forms at Anthology Film Archives
32 2nd Avenue
New York, NY 10003
Saturday, May 21, 2011, 8:30 pm
EAI partnered with Migrating Forms to present the first New York screening devoted to the video work of Los Angeles-based artist Cynthia Maughan. Maughan produced nearly 300 direct-camera performances in a prolific period from 1973 through the 1980s. Absorbing Hollywood's beguiling superficiality, Maughan's performances treat the closed-circuit camera as a two-way mirror, in which and for which she prepares her public persona. Maughan's rarely-screened videos use and call attention to the tropes of television, horror films, B-movies, and lifestyle magazines, tackling issues of domesticity, hygiene, and gender roles with a dry wit and an iconoclastic sensibility. Cynthia Maughan: Holidays in the Sun featured works by Maughan alongside early videos by William Wegman and Paul McCarthy, as well as a reading from Trailer Life magazine, the basis for Maughan's series of the same title.

ARTPROJX CINEMA
at The SVA Theatre
in association with
The Armory Show & Volta NY
333 West 23rd Street
(between 8th & 9th Avenues)
New York, NY 10011
Wednesday, March 2, 2011, 1:45 pm - 2:45 pm
Sunday, March 6, 2011, 4:05 pm - 5:05 pm
For Armory Week, EAI presented a screening program at Artprojx Cinema featuring some of the newest additions to its extensive collection of artists' video. The hour-long program featured works newly added to the EAI archive by a multi-generational group of artists including Jaime Davidovich, Andrew Lampert, Kristin Lucas, Cynthia Maughan, Takeshi Murata and Martha Rosler.

Artprojx Cinema, a new collaborative venture with The Armory Show and VOLTA NY, presented a screening program of over 80 artists' films and videos from over 40 galleries participating at the fairs and leading international public arts organizations and curators.