Reproduction of Howard Wise Gallery Press Presentation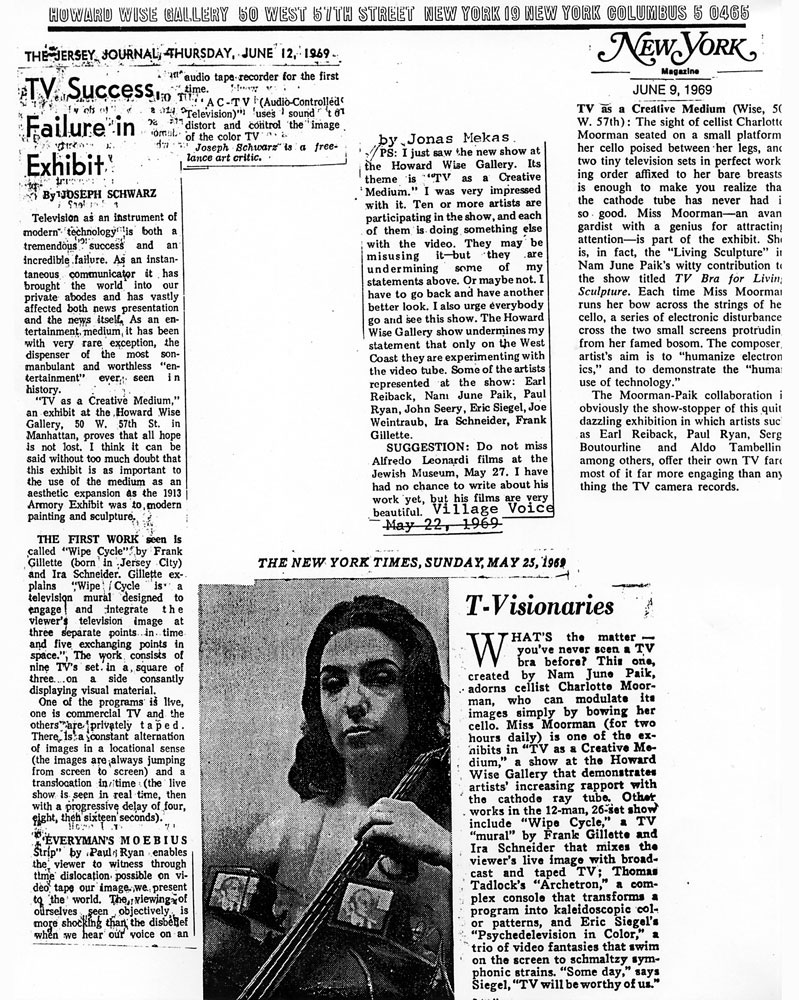 Jonas Mekas, The Village Voice (May 22, 1969).
Drawing an analogy between Wise's exhibition and the historic Armory Exhibit of 1913, Schwarz finds the work in the exhibition a sign of hope amidst television's "sonmanbulant and worthless" programming.
Grace Glueck, "Art Notes: T-Visionaries," The New York Times (May 25, 1969): D42.
Printed with a picture of Charlotte Moorman wearing the infamous TV Bra, Glueck's article covers the highlights of the exhibition.
John Gruen, "Art in New York," New York 2.23 (June 9, 1969): 57.
Touting the Moorman-Paik collaboration as a "show-stopper," Gruen also mentions the work of Reiback, Ryan, Boutourline and Tambellini in his short review.