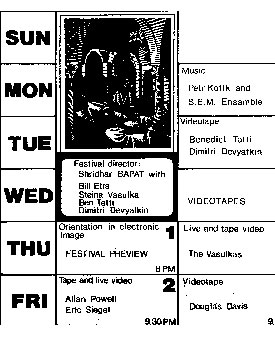 Calendars and Newsletters
June 1972
Kitchen Calendar June 1972
One of twenty calendars that outline the Kitchen's programs and events.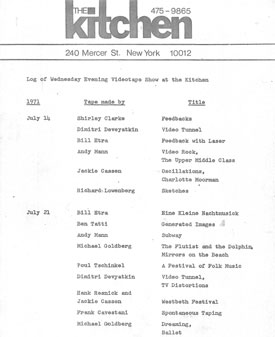 Screening Lists and Schedules
July 14, 1971 - July 26, 1972)
Log of Wednesday Evening Open Video Screenings at The Kitchen
(July 14, 1971- July 26, 1972)
This document contains a list of the artists and works included in the Wednesday Evening Screenings at The Kitchen from July 14, 1971 to July 26, 1972.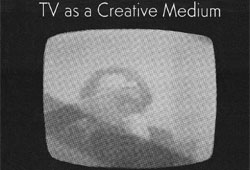 Brochure
Howard Wise
May 17 - June 14, 1969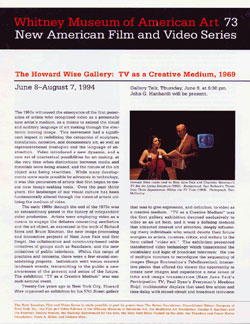 Program Notes
John G. Hanhardt, Matthew Yokobosky
Program from the exhibition. Features an introductory essay by John Hanhardt, a biography of Howard Wise, a listing of each work exhibited, a bibliography, text from the 1969 TV as a Creative Medium program, and numerous photographs from the 1969 exhibition.