2003, b&w, sound, Web Project
Extending Martin's early explorations of interactivity into a new medium, Galaxy is a web-based light and sound "cyber sculpture" where elements of varying light intensity, placement, and motion are determined by individual users. The accumulation of individuals' actions forms an on-screen grouping of these elements where real time synthesizes with remembered time. A shared human galaxy is created, continually modulating in shape and spacial configuration.

In EAI's premiere Artist Web Project, Kristin Lucas performs as a young woman with an enormous electro-magnetic pulse field (EPF). The video element of Involuntary Reception may be viewed in its entirety using Real Player.

2003, color, sound, Web Project
An off-branch of their recent studies, Burns and Martin establish an on-line training complex dedicated to the philosophical, technical, and practical aspects of an intra and extraphysical society. By engaging in diagrammatic mobile interfaces and various testing paradigms, Lesson Stalls: learning net will allow participants to access examples of various training techniques in paraphysiology.

The Pink of Stealth is an interactive Web and DVD project that explores the relationship of language, color, and class. Here the vernacular of foxhunting and the color pink become spring boards for a multi-textual investigation of ideas around race, wealth, gender, culture, and sexuality.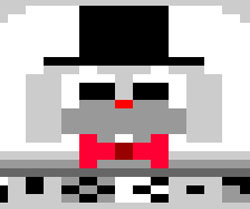 Paper Rad synthesizes popular material from television, video games, and advertising, reprogramming these references with an exuberantly neo-primitivist digital aesthetic. Tux Dog, which began as a cartoon character drawn by a Paper Rad member as a child, is an open source Web project hosted by EAI. Vector files, images, storyboards and other media relating to Tux Dog are available for anyone to download. Paper Rad members are Benjamin Jones, Jacob Ciocci, and Jessica Ciocci.

2003, Open GL, downloaded application
Vernacular Live from Electronic America is driven by the idea that new media interface culture inspires new means of information exchange. A standalone application and a multi-media performance instrument, Vernacular furthers Coleman and Goldkrand's investigation towards the practice of "cultural alchemy."