Public Programs
Current & Upcoming Public Programs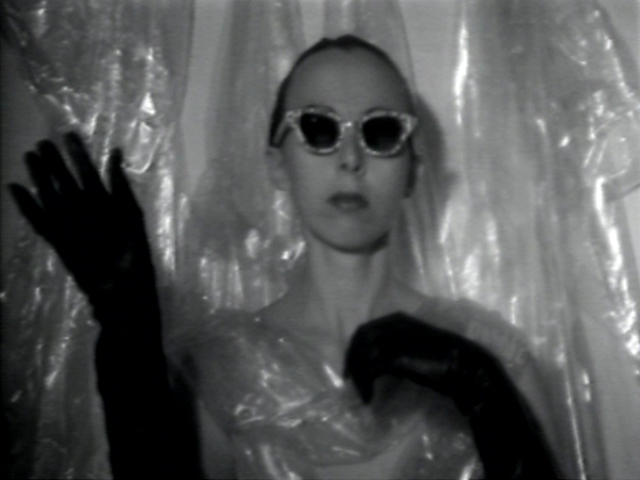 Electronic Arts Intermix (EAI)
535 W. 22nd St. 5th Floor
New York, NY 10011
EAI pays tribute to Cynthia Maughan (1949—2019) with a daylong screening of video works by the under-sung artist who produced hundreds of darkly humorous, feminist direct-camera performance tapes.

This event is free and open to the public.

Electronic Arts Intermix (EAI)
535 West 22nd Street, 5th Floor
New York, NY 10011
For the third installment of EAI Invites, Electronic Arts Intermix (EAI) is pleased to welcome Martha Wilson, the pathbreaking feminist artist and founding director of Franklin Furnace. Noting that "most people are interested in sex" and the subject's subsequent broad appeal, Martha Wilson has selected sexually explicit and audacious work from the collections of both EAI and Franklin Furnace, exploring human relations from multiple perspectives. Works screened will include Post Porn Modernist, a 1990 performance by Annie Sprinkle, along with a selection of film and video by Ellen Cantor, Barbara Hammer, Mike Kelley, Cynthia Maughan, Bruce Nauman, Carolee Schneemann, and Julie Zando.