The EAI Collection: Works
Themes, Special Collections & Series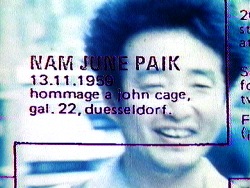 The influential international art group Fluxus began creating events, Happenings, and performances in the early 1960s in Europe, Japan and the U.S. Among the remarkable array of artists, musicians, writers and performers identified with Fluxus are Joseph Beuys, Yoko Ono, and Nam June Paik. Named by George Maciunas, the group's founder and principle advocate, Fluxus was characterized by its anarchy, humor and playfulness, and its desire to deflate art institutions and de-emphasize authorship. This selection includes documentaries on the Fluxus movement, documents of Fluxus events, and works by and about Fluxus artists.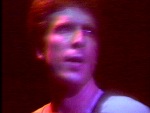 EAI collaborates with The Kitchen to introduce a selection of rare early video documents from The Kitchen's extraordinary historical archives. Restored through The Kitchen Archive Project, these works include video recordings of important experimental music, dance, installation, and performance art from the early 1970s to the mid-1980s. This selection includes seminal works of artists central to the downtown art and music scene, including Laurie Anderson, Bill T. Jones, Rhys Chatham, Jean Dupuy, Joan Jonas, and Lawrence Weiner, among many others. With this collaboration, EAI and The Kitchen celebrate their shared histories and their commitment to providing access to the vital legacy of experimental art.

In the 1990s, many artists experimented with interactive technologies such as CD-Roms, InterRoms and DVD-Roms as innovative tools for creative projects, including JODI, Tony Oursler, Zoe Beloff and Chris Marker. More recently, artists such as Michael Snow, Valie Export and Muntadas used these forms to create encyclopedic archives of their works. A selection of these artists' projects are represented here. Please note that a number of these works were created with software that is now incompatible with current computer operating systems. Please read the accompanying technical notes and disclaimers carefully.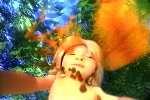 Point Of View: An Anthology of the Moving Image is a DVD series that features eleven leading artists from different generations and cultural perspectives, who are among the most important artists working in film, video, and digital imagery today: Francis Alys, David Claerbout, Douglas Gordon, Gary Hill, Pierre Huyghe, Joan Jonas, Isaac Julien, William Kentridge, Paul McCarthy, Pipilotti Rist, Anri Sala. The anthology includes eleven DVDs in a boxed set, each featuring a newly-commissioned work; an in-depth interview with the artist; an image library of the artist's work; and bibliographical material.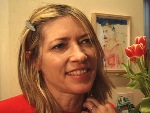 Tony Oursler's Synesthesia project features interviews with twelve legendary figures in the downtown music, performance and art scenes: John Cale, Thurston Moore, Dan Graham, Genesis P-Orridge, Kim Gordon, Glenn Branca, Laurie Anderson, Tony Conrad, David Byrne, Lydia Lunch, Alan Vega, and Arto Lindsay. These works were originally included as one element of Oursler and Mike Kelley's multimedia installation The Poetics Project. These conversations reveal fascinating insights and anecdotes from some of the most influential figures in the experimental rock and art underground of the 1970s and '80s, from pre-punk innovators to post-punk icons, from industrial and avant-garde music to noise bands and No Wave.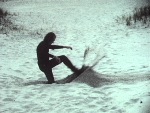 These early Super-8 films by Vito Acconci date from 1969 to 1974, and include some of Acconci's earliest conceptual film performances, many of which have not been seen in over three decades.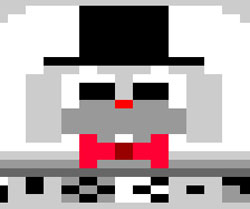 EAI is committed to supporting innovative projects by artists who use digital or interactive media as a creative and critical practice. From 2000 to 2004, EAI commissioned a series of new artists' projects that were created specifically to be experienced online. These artists' projects extend EAI's 37-year engagement with experimental media art, as they explore the artistic, conceptual, and technical potential of the Web as a medium for creative discourse.