Public Programs
Current & Upcoming Public Programs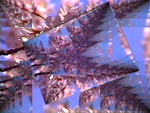 The High Line
High Line Channel 22
Seating Steps on the High Line
at West 22nd Street
March 13 - April 20, 2013
Spring comes to the High Line in the exuberant form of Shigeko Kubota's iconic video work, Rock Video: Cherry Blossom (1986). EAI is pleased to collaborate with High Line Art, a program of Friends of the High Line, to present Kubota's silent video on High Line Channel 22. This outdoor screening, projected on a building to the east of the High Line at West 22nd Street, will be visible from the park's Seating Steps as well as from the sidewalk below. Rock Video: Cherry Blossom will be on view daily from Thursday, March 13 through Monday, April 20, 2014 from 6:00 ? 11:00 PM.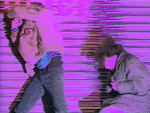 Electronic Arts Intermix (EAI)
535 West 22nd Street, 5th floor
New York, NY 10011
Thursday, April 24, 2014
6:30 pm
EAI is pleased to present a special evening devoted to the New York-based experimental theater and media ensemble The Wooster Group. For over thirty years, this company of artists has explored the interplay between media and live performance, transgressing traditions of theater and dance on stage while also experimenting with single-channel video and media installations. A screening of selections from the group's theatrical productions and videos -- many of them rarely seen -- will be followed by a conversation between Wooster Group director and co-founder Elizabth LeCompte and Hilton Als, Theater Critic for The New Yorker.