Public Programs
Current & Upcoming Public Programs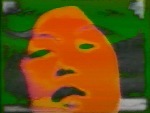 Electronic Arts Intermix (EAI)
535 West 22nd Street, 5th floor
New York, NY 10011

Wednesday, September 9, 2015
11:00 am - 8:15 pm
Admission Free

EAI pays tribute to Shigeko Kubota (1937-2015) with a daylong screening of her remarkable video works. The program, which spans a period of thirty-five years, includes Kubota's seminal "Broken Diary" pieces, such as Europe on ½" a Day (1972) and My Father (1973-75), as well as documents of her multi-media installations (1970-94), and videos such as Rock Video: Cherry Blossom (1986), in which she fuses nature and electronic processing. Honoring Kubota's life and art through a daylong immersion in her groundbreaking video works, the program will screen at multiple scheduled times throughout the day, and will be free and open to the public.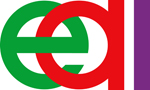 The NY Art Book Fair
MoMA PS1

22-25 Jackson Ave at the
intersection of 46th Ave
Long Island City, NY 11101

Note: Saturday, September 19th, 4 pm: Signing of book "Charles Atlas" by Charles Atlas at EAI's booth C16.

September 17 - 20, 2015
Opening Preview: Thursday, Sept. 17, 6-9 pm
Friday, Sept. 18, 1 pm - 7 pm
Saturday, Sept. 19, 11am - 9pm
Sunday, Sept. 20, 11am - 7pm
EAI will participate in The NY Art Book Fair at MoMA PS1, organized by Printed Matter. EAI's booth will feature DVDs, books, vinyl recordings and special items by artists including Ken Jacobs, Michael Bell-Smith, Zoe Beloff, Seth Price, Merce Cunningham, The Wooster Group, William Wegman, and C. Spencer Yeh, among many others. Charles Atlas will be present at 4pm on September 19 for a book signing.